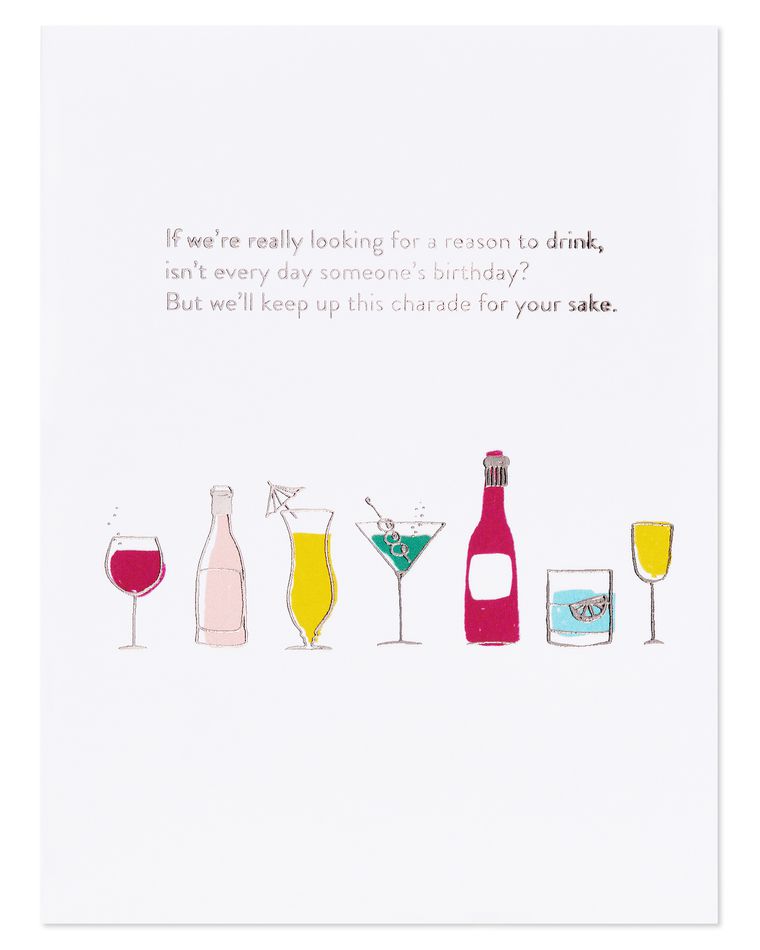 someone's birthday every day card
Front
If we're really looking for a reason to drink, isn't every day someone's birthday? But we'll keep up this charade for your sake.
Why you need it
Real or made up, here's your excuse to party. If you're looking for ideas on what to drink, see
Buttery Nipples Birthday Card
.
Straight up paper and ink. Envelope and seal included.
Free standard shipping.
Buy it because they're awesome.